Dear Visitors,
BanglaSoftware Group are pleased to announce that BanglaWord was officially launched on the 7th of August in London. Syed Masud Mahmood Khundoker (Head of Chancery, Bangladesh High Commission) & Councillor Salim Ullah The Mayor of Tower Hamlets officially launched BanglaWord at the Town Hall in Mulberry Place, London.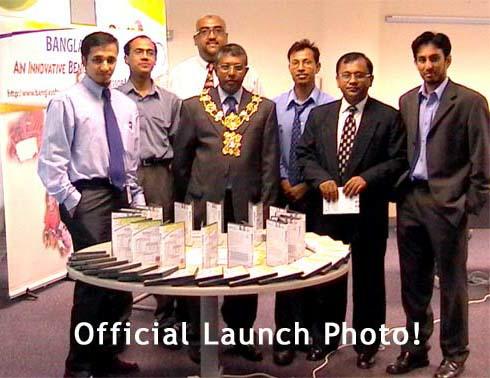 Shohidur Rahman, Abdul Wahid, Tufail Uddin, Mayor Salim Ullah, Abdul Rahim,
Syed Masud Mahmood Khundoker & Amir Ahmed.

If you wish to contact us then please e-mail at: info@banglasoftware.com